By using computer models, we can create thousands of planets to determine the physical and chemical stability of any environment. One parameter domain of interest is the role of surface color on a planet's habitability. Different materials have unique thermal properties that either cool or heat a surface depending on their color and the light that hits them. Dark oceans absorb light well and heat up while white sand is highly reflective and keeps cool. Stars emit different types of light depending on their temperature, cool stars are red while hot stars are blue. Blue starlight on a blue surface will stay cool while blue light on a red surface will heat up and vice-versa for red starlight. This results in a complicated relationship for exoplanets and stars that is important to understand if we are to properly plan observations, analyze data, and make predictions with their results. (Madden 2020 The Color of Habitability)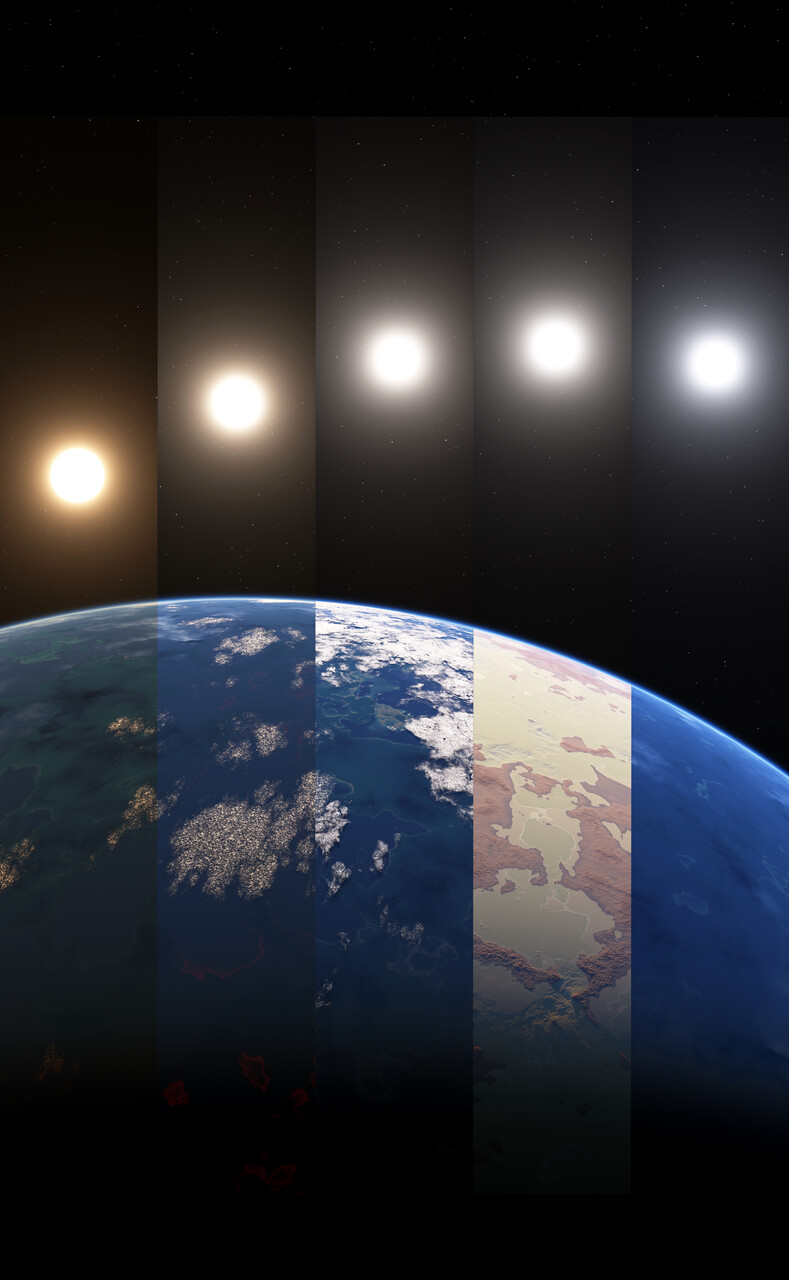 This work represents the culmination of a large portion of my thesis work in graduate school. The graphic shows examples of the different surfaces we studied. From left to right, 1) A jungle planet around a reddish K-star gave us some of the coldest temperatures because of how well trees reflect the red light. 2) A black basalt planet absorbs light well at all colors, but clouds can shift it toward the chilly side. 3) In the process, we needed to find just the right color to recreate an Earth-like planet around a sun-like star. 4) A dry, sandy world absorbs an incredible amount of blue light making this planet around an F star quite warm. 5) Water absorbs almost all visible light, and since and F star emits most of its energy in the visible, this ocean planet can get extremely hot. These differences in surface temperature are not captured by the calculations if a solid gray color is used for the surface.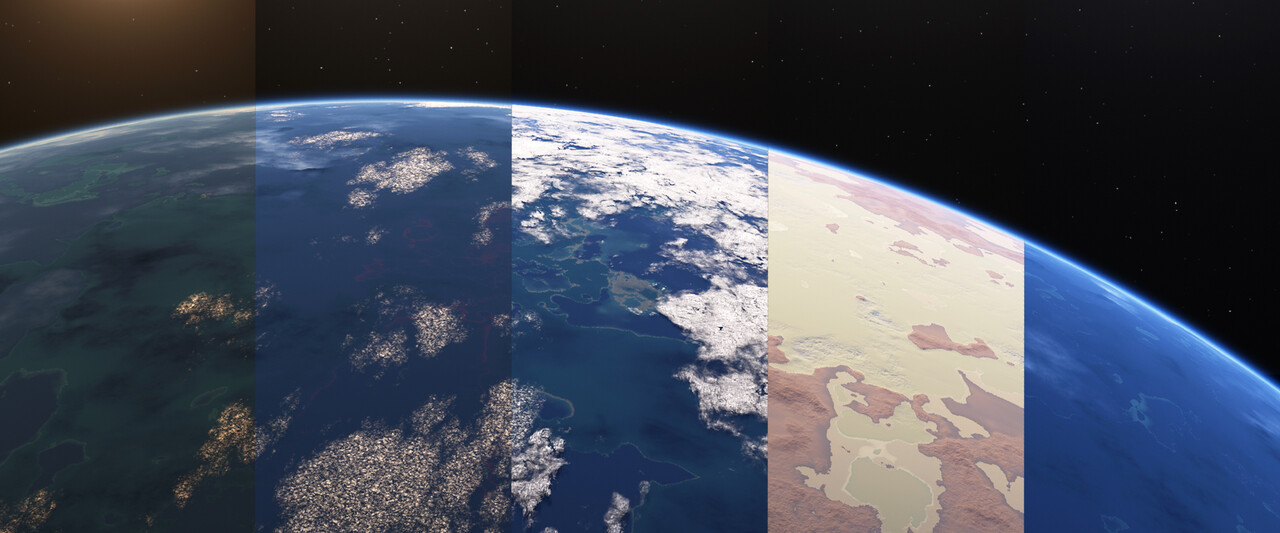 Check out this article for more information about the research behind the image. Our paper, How Surfaces Shape the Climate of Habitable Exoplanets, can be found in MNRAS or on ArXiv.